[mkdf_elements_holder holder_full_height="no" number_of_columns="one-column" switch_to_one_column="" alignment_one_column=""][mkdf_elements_holder_item horizontal_alignment="center" item_padding_1280_1600="0px 18%" item_padding_1024_1280="0px 18%" item_padding_768_1024="0px 5%" item_padding_680_768="0px" item_padding_680="0px"][mkdf_section_title type="standard" position="center" icon_type="svg" separator="yes" title_tag="" disable_break_words="no" text_tag="" text_font_weight="" title="WELCOME – BIENVENIDAS – BIENVENUE – BENVENUTA – MARHABA – SELAMAT DATANG" svg="JTNDcGF0aCUyMHhtbG5zJTNEJTIyaHR0cCUzQSUyRiUyRnd3dy53My5vcmclMkYyMDAwJTJGc3ZnJTIyJTIwZmlsbCUzRCUyMm5vbmUlMjIlMjBzdHJva2UlM0QlMjIlMjNmZmZmZmYlMjIlMjBzdHJva2Utd2lkdGglM0QlMjIxLjc1JTIyJTIwc3Ryb2tlLWxpbmVjYXAlM0QlMjJyb3VuZCUyMiUyMHN0cm9rZS1taXRlcmxpbWl0JTNEJTIyMTAlMjIlMjBkJTNEJTIyTTIwLjM2NSUyQzI1LjAwOCUyMCUyMCUyMGMwJTJDMC0yLjcyMyUyQzEuNjQ1LTQuMTYzJTJDNC4xMzNjLTEuNDM5JTJDMi40OS0wLjgxNyUyQzQuODI0LTAuNyUyQzUuNzE5YzAuMTE2JTJDMC44OTYtMC4xNTYlMkMyLjI5NiUyQzAuNDI4JTJDNC4wODZzMy4xNTElMkM0Ljk0MSUyQzUuNzk3JTJDNi40NTglMjAlMjAlMjBjMi45MTIlMkMxLjY3MSUyQzMuMjQyJTJDMy42NjElMkMzLjI3MiUyQzMuNjU3YzAuMDMtMC4wMDIlMkMwLjM2LTEuOTglMkMzLjI3My0zLjY1MWMyLjY0Ni0xLjUxNyUyQzUuMjEyLTQuNjclMkM1Ljc5Ny02LjQ1OCUyMCUyMCUyMGMwLjU4Mi0xLjc5JTJDMC4zMS0zLjE5JTJDMC40MjctNC4wODZjMC4xMTUtMC44OTUlMkMwLjczOS0zLjIyOS0wLjcwMS01LjcxOWMtMS40MzgtMi40OS00LjE1OS00LjAxMy00LjE2My00LjE0NSUyMCUyMCUyMHMyLjcyNS0xLjY1MyUyQzQuMTYzLTQuMTQzYzEuNDQtMi40OTElMkMwLjgxNi00LjgyNSUyQzAuNzAxLTUuNzJjLTAuMTE3LTAuODk1JTJDMC4xNTUtMi4yOTYtMC40MjctNC4wODQlMjAlMjAlMjBjLTAuNTg1LTEuNzkxLTMuMTUxLTQuOTQyLTUuNzk3LTYuNDU4Yy0yLjkxMy0xLjY3LTMuMjI2LTMuNjYtMy4yNzMtMy42NThjLTAuMDQ5JTJDMC4wMDItMC4zNiUyQzEuOTkyLTMuMjcyJTJDMy42NjIlMjAlMjAlMjBjLTIuNjQ2JTJDMS41MTgtNS4yMTMlMkM0LjY2OS01Ljc5NyUyQzYuNDU4Yy0wLjU4MyUyQzEuNzkxLTAuMzEyJTJDMy4xOS0wLjQyOCUyQzQuMDg1Yy0wLjExNyUyQzAuODk1LTAuNzM5JTJDMy4yMjklMkMwLjclMkM1LjcxOSUyMCUyMCUyMEMxNy42NDIlMkMyMy4zNTUlMkMyMC4zNjUlMkMyNS4wMDglMkMyMC4zNjUlMkMyNS4wMDglMjIlMjBjbGFzcyUzRCUyMlJNTlFBbVZpXzAlMjIlMkYlM0UlMEElM0NwYXRoJTIweG1sbnMlM0QlMjJodHRwJTNBJTJGJTJGd3d3LnczLm9yZyUyRjIwMDAlMkZzdmclMjIlMjBmaWxsJTNEJTIybm9uZSUyMiUyMHN0cm9rZSUzRCUyMiUyM2ZmZmZmZiUyMiUyMHN0cm9rZS13aWR0aCUzRCUyMjEuNzUlMjIlMjBzdHJva2UtbGluZWNhcCUzRCUyMnJvdW5kJTIyJTIwc3Ryb2tlLW1pdGVybGltaXQlM0QlMjIxMCUyMiUyMGQlM0QlMjJNMjEuNzI4JTJDMjguMjgyJTIwJTIwJTIwYzAlMkMwLTAuNzYzJTJDMy4wOS0wLjAyMSUyQzUuODY2YzAuNzQzJTJDMi43OCUyQzIuODMzJTJDMy45ODklMkMzLjU0OSUyQzQuNTM5YzAuNzE1JTJDMC41NTIlMkMxLjUxMyUyQzEuNzM0JTJDMy4xOSUyQzIuNTg4JTIwJTIwJTIwYzEuNjgxJTJDMC44NTQlMkM1LjcyMyUyQzEuMjY0JTJDOC42NjclMkMwLjQ2OGMzLjIzOS0wLjg3OCUyQzQuODE2JTJDMC4zNTYlMkM0Ljg5OCUyQzAuMjcxYzAuMDgyLTAuMDg0LTEuMTQ2LTEuNjU1LTAuMjY5LTQuODk2JTIwJTIwJTIwYzAuNzk5LTIuOTQzJTJDMC4zODYtNi45ODgtMC40NjctOC42NjdjLTAuODUzLTEuNjc4LTIuMDM1LTIuNDc1LTIuNTg3LTMuMTljLTAuNTUtMC43MTYtMS43Ni0yLjgwNy00LjUzOC0zLjU0OSUyMCUyMCUyMGMtMi43NzktMC43NDMtNS43NzklMkMwLjEwNC01Ljg3NCUyQzAuMDEyYy0wLjA5OC0wLjA5JTJDMC43NTUtMy4wOTQlMkMwLjAxNC01Ljg3M2MtMC43NDMtMi43NzgtMi44MzQtMy45ODktMy41NS00LjUzOSUyMCUyMCUyMGMtMC43MTUtMC41NS0xLjUxMy0xLjczMy0zLjE5LTIuNTg1Yy0xLjY3OC0wLjg1NC01LjcyMy0xLjI2Ny04LjY2Ny0wLjQ2OWMtMy4yNCUyQzAuODc4LTQuODY3LTAuMzA4LTQuODk5LTAuMjcyJTIwJTIwJTIwQzcuOTM2JTJDOC4wNDElMkM5LjEzOSUyQzkuNjUlMkM4LjI2MSUyQzEyLjg5MWMtMC43OTglMkMyLjk0My0wLjM4NSUyQzYuOTg3JTJDMC40NjglMkM4LjY2NmMwLjg1MyUyQzEuNjc3JTJDMi4wMzUlMkMyLjQ3NSUyQzIuNTg2JTJDMy4xOSUyMCUyMCUyMGMwLjU1JTJDMC43MTYlMkMxLjc2JTJDMi44MDclMkM0LjUzOSUyQzMuNTQ5QzE4LjYzMyUyQzI5LjAzOSUyQzIxLjcyOCUyQzI4LjI4MiUyQzIxLjcyOCUyQzI4LjI4MiUyMiUyMGNsYXNzJTNEJTIyUk1OUUFtVmlfMSUyMiUyRiUzRSUwQSUzQ3BhdGglMjB4bWxucyUzRCUyMmh0dHAlM0ElMkYlMkZ3d3cudzMub3JnJTJGMjAwMCUyRnN2ZyUyMiUyMGZpbGwlM0QlMjJub25lJTIyJTIwc3Ryb2tlJTNEJTIyJTIzZmZmZmZmJTIyJTIwc3Ryb2tlLXdpZHRoJTNEJTIyMS43NSUyMiUyMHN0cm9rZS1saW5lY2FwJTNEJTIycm91bmQlMjIlMjBzdHJva2UtbWl0ZXJsaW1pdCUzRCUyMjEwJTIyJTIwZCUzRCUyMk0yNS4wMDclMkMyOS42MzglMjAlMjAlMjBjMCUyQzAlMkMxLjY0NCUyQzIuNzI0JTJDNC4xMzQlMkM0LjE2MmMyLjQ5JTJDMS40NCUyQzQuODI0JTJDMC44MTclMkM1LjcxOSUyQzAuN3MyLjI5NSUyQzAuMTU3JTJDNC4wODQtMC40MjdjMS43OTEtMC41ODQlMkM0Ljk0Mi0zLjE1MSUyQzYuNDYtNS43OTglMjAlMjAlMjBjMS42NjktMi45MTIlMkMzLjY1OS0zLjI0MiUyQzMuNjU3LTMuMjczYy0wLjAwNC0wLjAyOC0xLjk4Mi0wLjM1OS0zLjY1MS0zLjI3MWMtMS41MTgtMi42NDYtNC42NjktNS4yMTMtNi40Ni01Ljc5NyUyMCUyMCUyMGMtMS43ODktMC41ODMtMy4xODktMC4zMTItNC4wODQtMC40MjdjLTAuODk1LTAuMTE4LTMuMjMtMC43NC01LjcxOSUyQzAuNzAxYy0yLjQ5JTJDMS40MzgtNC4wMTQlMkM0LjE1OS00LjE0NiUyQzQuMTYyJTIwJTIwJTIwYy0wLjEzMiUyQzAuMDAzLTEuNjU0LTIuNzI0LTQuMTQ0LTQuMTYyYy0yLjQ5LTEuNDQtNC44MjUtMC44MTgtNS43MTktMC43MDFjLTAuODk1JTJDMC4xMTctMi4yOTUtMC4xNTYtNC4wODUlMkMwLjQyNyUyMCUyMCUyMGMtMS43OSUyQzAuNTgzLTQuOTQxJTJDMy4xNTEtNi40NTglMkM1Ljc5OGMtMS42NzElMkMyLjkxMS0zLjY2JTJDMy4yMjQtMy42NTglMkMzLjI3MWMwLjAwMiUyQzAuMDQ5JTJDMS45OTIlMkMwLjM2MSUyQzMuNjYzJTJDMy4yNzMlMjAlMjAlMjBjMS41MTclMkMyLjY0NiUyQzQuNjY4JTJDNS4yMTQlMkM2LjQ1OCUyQzUuNzk4YzEuNzklMkMwLjU4NCUyQzMuMTklMkMwLjMxMiUyQzQuMDg1JTJDMC40MjdjMC44OTUlMkMwLjExNyUyQzMuMjI5JTJDMC43NCUyQzUuNzE5LTAuNyUyMCUyMCUyMEMyMy4zNTQlMkMzMi4zNjElMkMyNS4wMDclMkMyOS42MzglMkMyNS4wMDclMkMyOS42MzglMjIlMjBjbGFzcyUzRCUyMlJNTlFBbVZpXzIlMjIlMkYlM0UlMEElM0NwYXRoJTIweG1sbnMlM0QlMjJodHRwJTNBJTJGJTJGd3d3LnczLm9yZyUyRjIwMDAlMkZzdmclMjIlMjBmaWxsJTNEJTIybm9uZSUyMiUyMHN0cm9rZSUzRCUyMiUyM2ZmZmZmZiUyMiUyMHN0cm9rZS13aWR0aCUzRCUyMjEuNzUlMjIlMjBzdHJva2UtbGluZWNhcCUzRCUyMnJvdW5kJTIyJTIwc3Ryb2tlLW1pdGVybGltaXQlM0QlMjIxMCUyMiUyMGQlM0QlMjJNMjguMjgxJTJDMjguMjc1JTIwJTIwJTIwYzAlMkMwJTJDMy4wODklMkMwLjc2MiUyQzUuODY2JTJDMC4wMjFjMi43OC0wLjc0NCUyQzMuOTktMi44MzQlMkM0LjU0LTMuNTVjMC41NS0wLjcxNCUyQzEuNzM0LTEuNTEyJTJDMi41ODctMy4xOSUyMCUyMCUyMGMwLjg1My0xLjY3OSUyQzEuMjY0LTUuNzIyJTJDMC40NjctOC42NjZjLTAuODc3LTMuMjQlMkMwLjMxMS00Ljg1MyUyQzAuMjcyLTQuOWMtMC4wMzgtMC4wNDctMS42NTUlMkMxLjE0Ni00Ljg5NiUyQzAuMjY4JTIwJTIwJTIwYy0yLjk0Mi0wLjc5OC02Ljk4Ny0wLjM4NS04LjY2NSUyQzAuNDY5Yy0xLjY3OCUyQzAuODUzLTIuNDc3JTJDMi4wMzUtMy4xOTElMkMyLjU4NWMtMC43MTYlMkMwLjU0OS0yLjgwNiUyQzEuNzYxLTMuNTQ5JTJDNC41MzklMjAlMjAlMjBjLTAuNzQzJTJDMi43NzklMkMwLjEwNCUyQzUuNzc5JTJDMC4wMTMlMkM1Ljg3NGMtMC4wOTElMkMwLjA5NS0zLjA5NS0wLjc1Ni01Ljg3NC0wLjAxM2MtMi43NzglMkMwLjc0Mi0zLjk4OSUyQzIuODMzLTQuNTM5JTJDMy41NSUyMCUyMCUyMGMtMC41NSUyQzAuNzEzLTEuNzMzJTJDMS41MTMtMi41ODYlMkMzLjE5Yy0wLjg1MyUyQzEuNjc3LTEuMjY2JTJDNS43MjItMC40NjglMkM4LjY2NWMwLjg3OCUyQzMuMjQtMC4zOTElMkM0Ljc3OC0wLjI3MiUyQzQuODk5JTIwJTIwJTIwYzAuMTE5JTJDMC4xMjMlMkMxLjY2NC0xLjE1MyUyQzQuOTA0LTAuMjc1YzIuOTQzJTJDMC43OTglMkM2Ljk4OCUyQzAuMzg2JTJDOC42NjYtMC40NjhjMS42NzgtMC44NTIlMkMyLjQ3Ni0yLjAzNiUyQzMuMTkxLTIuNTg2JTIwJTIwJTIwYzAuNzE1LTAuNTUxJTJDMi44MDUtMS43NjElMkMzLjU1LTQuNTM5QzI5LjAzOCUyQzMxLjM3JTJDMjguMjgxJTJDMjguMjc1JTJDMjguMjgxJTJDMjguMjc1JTIyJTIwY2xhc3MlM0QlMjJSTU5RQW1WaV8zJTIyJTJGJTNF" title_color="#ffffff" text="A BLESSED RAMADAN  1444 HIJRI
50% RAMADAN SALES DISCOUNT PROMOTION !!!
WORLDWIDE DELIVERY
From 22nd of March until 21st of March 2023″ text_color="#ffffff" text_font_size="30″ title_bold_words="90″]
[/mkdf_elements_holder_item][/mkdf_elements_holder]
WELCOME - BIENVENIDAS - BIENVENUE - BENVENUTA - MARHABA - SELAMAT DATANG
A BLESSED RAMADAN 1444 HIJRI
50% RAMADAN SALES DISCOUNT PROMOTION !!!
WORLDWIDE DELIVERY
From 23rd of March until 22nd of April 2023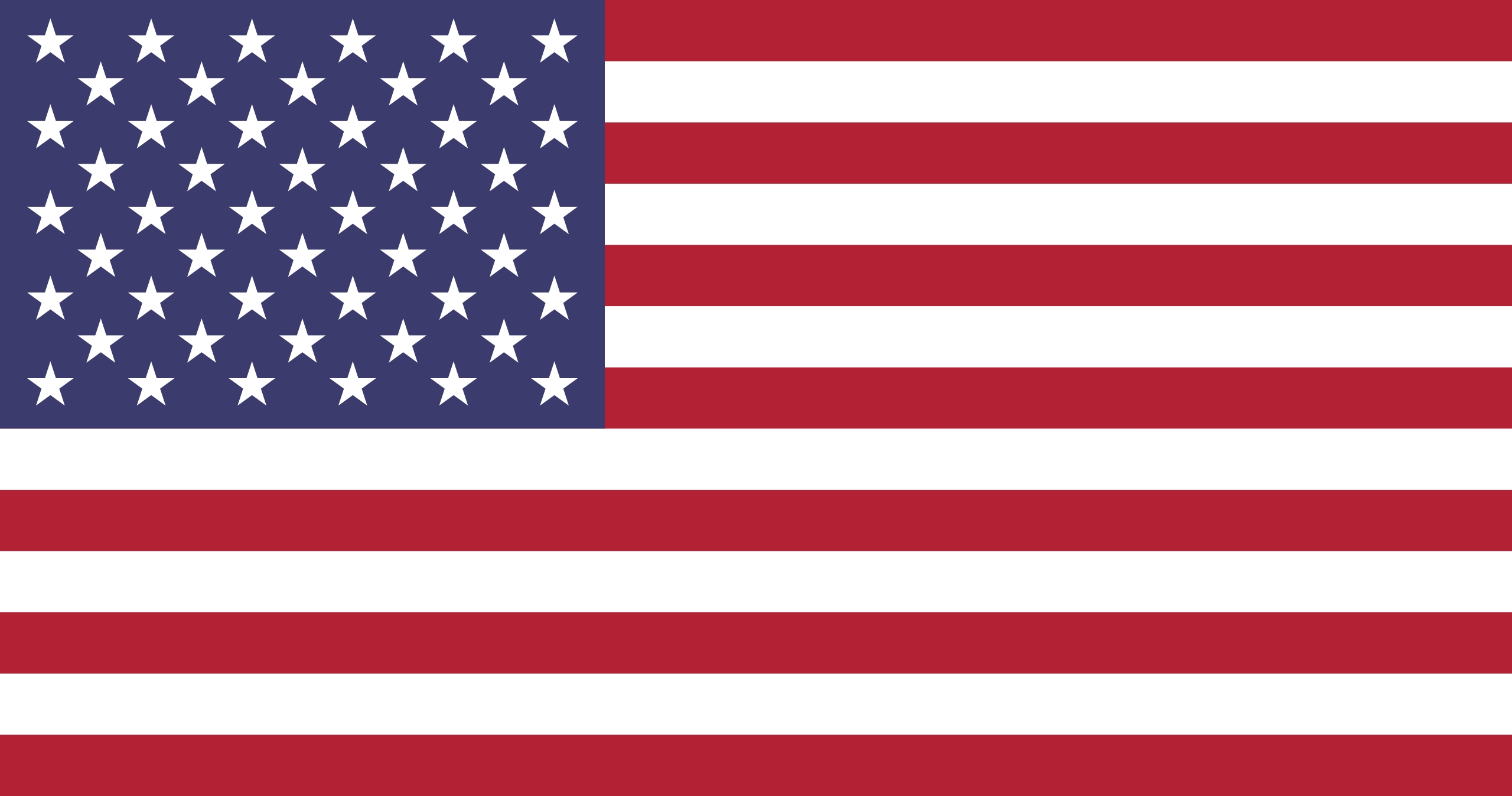 100% Vegan
Halal Pharma Vitamins & Supplements will be starting from January 2024 all developed and manufactured from 100% Vegetable Softgel Capsules, a vegetarian alternative to gelatin capsules for people who cannot consume gelatin for any religious, cultural or dietary reasons.
Fairtrade
Halal Pharma has a clear commitment to Fair Trade as the principal core of their mission, offering better trading conditions and securing the rights of their producers and workers all over the world .
Halal
Halal Pharma guarantees the purity of all the products through stringent Halal certification in accordance with Islamic principles and law across the complete supply chain for the benefit of all humankind.
Charity
Halal Pharma commits its solidarity with the poor, powerless and excluded, We believe that all people, regardless of race or religion, should have access to education, healthcare, and basic social services worldwide.
`` A whole new meaning for a Exclusive Healthy Halal Luxury lifestyle ``
[mkdf_elements_holder holder_full_height="no" number_of_columns="one-column" switch_to_one_column="" alignment_one_column=""][mkdf_elements_holder_item horizontal_alignment="center" item_padding="0px 21%" item_padding_1280_1600="0px 18%" item_padding_1024_1280="0px 18%" item_padding_768_1024="0px 5%" item_padding_680_768="0px" item_padding_680="0px"][mkdf_section_title type="standard" position="center" icon_type="svg" separator="yes" title_tag="" disable_break_words="no" title="SINGAPORE – DUBAI – JEDDAH – LONDON – MADRID – GENEVA – MARRAKECH – PARIS – FRANKFURT – MILAN" svg="JTNDcGF0aCUyMHhtbG5zJTNEJTIyaHR0cCUzQSUyRiUyRnd3dy53My5vcmclMkYyMDAwJTJGc3ZnJTIyJTIwZmlsbCUzRCUyMm5vbmUlMjIlMjBzdHJva2UlM0QlMjIlMjNmZmZmZmYlMjIlMjBzdHJva2Utd2lkdGglM0QlMjIxLjc1JTIyJTIwc3Ryb2tlLWxpbmVjYXAlM0QlMjJyb3VuZCUyMiUyMHN0cm9rZS1taXRlcmxpbWl0JTNEJTIyMTAlMjIlMjBkJTNEJTIyTTIwLjM2NSUyQzI1LjAwOCUyMCUyMCUyMGMwJTJDMC0yLjcyMyUyQzEuNjQ1LTQuMTYzJTJDNC4xMzNjLTEuNDM5JTJDMi40OS0wLjgxNyUyQzQuODI0LTAuNyUyQzUuNzE5YzAuMTE2JTJDMC44OTYtMC4xNTYlMkMyLjI5NiUyQzAuNDI4JTJDNC4wODZzMy4xNTElMkM0Ljk0MSUyQzUuNzk3JTJDNi40NTglMjAlMjAlMjBjMi45MTIlMkMxLjY3MSUyQzMuMjQyJTJDMy42NjElMkMzLjI3MiUyQzMuNjU3YzAuMDMtMC4wMDIlMkMwLjM2LTEuOTglMkMzLjI3My0zLjY1MWMyLjY0Ni0xLjUxNyUyQzUuMjEyLTQuNjclMkM1Ljc5Ny02LjQ1OCUyMCUyMCUyMGMwLjU4Mi0xLjc5JTJDMC4zMS0zLjE5JTJDMC40MjctNC4wODZjMC4xMTUtMC44OTUlMkMwLjczOS0zLjIyOS0wLjcwMS01LjcxOWMtMS40MzgtMi40OS00LjE1OS00LjAxMy00LjE2My00LjE0NSUyMCUyMCUyMHMyLjcyNS0xLjY1MyUyQzQuMTYzLTQuMTQzYzEuNDQtMi40OTElMkMwLjgxNi00LjgyNSUyQzAuNzAxLTUuNzJjLTAuMTE3LTAuODk1JTJDMC4xNTUtMi4yOTYtMC40MjctNC4wODQlMjAlMjAlMjBjLTAuNTg1LTEuNzkxLTMuMTUxLTQuOTQyLTUuNzk3LTYuNDU4Yy0yLjkxMy0xLjY3LTMuMjI2LTMuNjYtMy4yNzMtMy42NThjLTAuMDQ5JTJDMC4wMDItMC4zNiUyQzEuOTkyLTMuMjcyJTJDMy42NjIlMjAlMjAlMjBjLTIuNjQ2JTJDMS41MTgtNS4yMTMlMkM0LjY2OS01Ljc5NyUyQzYuNDU4Yy0wLjU4MyUyQzEuNzkxLTAuMzEyJTJDMy4xOS0wLjQyOCUyQzQuMDg1Yy0wLjExNyUyQzAuODk1LTAuNzM5JTJDMy4yMjklMkMwLjclMkM1LjcxOSUyMCUyMCUyMEMxNy42NDIlMkMyMy4zNTUlMkMyMC4zNjUlMkMyNS4wMDglMkMyMC4zNjUlMkMyNS4wMDglMjIlMjBjbGFzcyUzRCUyMlJNTlFBbVZpXzAlMjIlMkYlM0UlMEElM0NwYXRoJTIweG1sbnMlM0QlMjJodHRwJTNBJTJGJTJGd3d3LnczLm9yZyUyRjIwMDAlMkZzdmclMjIlMjBmaWxsJTNEJTIybm9uZSUyMiUyMHN0cm9rZSUzRCUyMiUyM2ZmZmZmZiUyMiUyMHN0cm9rZS13aWR0aCUzRCUyMjEuNzUlMjIlMjBzdHJva2UtbGluZWNhcCUzRCUyMnJvdW5kJTIyJTIwc3Ryb2tlLW1pdGVybGltaXQlM0QlMjIxMCUyMiUyMGQlM0QlMjJNMjEuNzI4JTJDMjguMjgyJTIwJTIwJTIwYzAlMkMwLTAuNzYzJTJDMy4wOS0wLjAyMSUyQzUuODY2YzAuNzQzJTJDMi43OCUyQzIuODMzJTJDMy45ODklMkMzLjU0OSUyQzQuNTM5YzAuNzE1JTJDMC41NTIlMkMxLjUxMyUyQzEuNzM0JTJDMy4xOSUyQzIuNTg4JTIwJTIwJTIwYzEuNjgxJTJDMC44NTQlMkM1LjcyMyUyQzEuMjY0JTJDOC42NjclMkMwLjQ2OGMzLjIzOS0wLjg3OCUyQzQuODE2JTJDMC4zNTYlMkM0Ljg5OCUyQzAuMjcxYzAuMDgyLTAuMDg0LTEuMTQ2LTEuNjU1LTAuMjY5LTQuODk2JTIwJTIwJTIwYzAuNzk5LTIuOTQzJTJDMC4zODYtNi45ODgtMC40NjctOC42NjdjLTAuODUzLTEuNjc4LTIuMDM1LTIuNDc1LTIuNTg3LTMuMTljLTAuNTUtMC43MTYtMS43Ni0yLjgwNy00LjUzOC0zLjU0OSUyMCUyMCUyMGMtMi43NzktMC43NDMtNS43NzklMkMwLjEwNC01Ljg3NCUyQzAuMDEyYy0wLjA5OC0wLjA5JTJDMC43NTUtMy4wOTQlMkMwLjAxNC01Ljg3M2MtMC43NDMtMi43NzgtMi44MzQtMy45ODktMy41NS00LjUzOSUyMCUyMCUyMGMtMC43MTUtMC41NS0xLjUxMy0xLjczMy0zLjE5LTIuNTg1Yy0xLjY3OC0wLjg1NC01LjcyMy0xLjI2Ny04LjY2Ny0wLjQ2OWMtMy4yNCUyQzAuODc4LTQuODY3LTAuMzA4LTQuODk5LTAuMjcyJTIwJTIwJTIwQzcuOTM2JTJDOC4wNDElMkM5LjEzOSUyQzkuNjUlMkM4LjI2MSUyQzEyLjg5MWMtMC43OTglMkMyLjk0My0wLjM4NSUyQzYuOTg3JTJDMC40NjglMkM4LjY2NmMwLjg1MyUyQzEuNjc3JTJDMi4wMzUlMkMyLjQ3NSUyQzIuNTg2JTJDMy4xOSUyMCUyMCUyMGMwLjU1JTJDMC43MTYlMkMxLjc2JTJDMi44MDclMkM0LjUzOSUyQzMuNTQ5QzE4LjYzMyUyQzI5LjAzOSUyQzIxLjcyOCUyQzI4LjI4MiUyQzIxLjcyOCUyQzI4LjI4MiUyMiUyMGNsYXNzJTNEJTIyUk1OUUFtVmlfMSUyMiUyRiUzRSUwQSUzQ3BhdGglMjB4bWxucyUzRCUyMmh0dHAlM0ElMkYlMkZ3d3cudzMub3JnJTJGMjAwMCUyRnN2ZyUyMiUyMGZpbGwlM0QlMjJub25lJTIyJTIwc3Ryb2tlJTNEJTIyJTIzZmZmZmZmJTIyJTIwc3Ryb2tlLXdpZHRoJTNEJTIyMS43NSUyMiUyMHN0cm9rZS1saW5lY2FwJTNEJTIycm91bmQlMjIlMjBzdHJva2UtbWl0ZXJsaW1pdCUzRCUyMjEwJTIyJTIwZCUzRCUyMk0yNS4wMDclMkMyOS42MzglMjAlMjAlMjBjMCUyQzAlMkMxLjY0NCUyQzIuNzI0JTJDNC4xMzQlMkM0LjE2MmMyLjQ5JTJDMS40NCUyQzQuODI0JTJDMC44MTclMkM1LjcxOSUyQzAuN3MyLjI5NSUyQzAuMTU3JTJDNC4wODQtMC40MjdjMS43OTEtMC41ODQlMkM0Ljk0Mi0zLjE1MSUyQzYuNDYtNS43OTglMjAlMjAlMjBjMS42NjktMi45MTIlMkMzLjY1OS0zLjI0MiUyQzMuNjU3LTMuMjczYy0wLjAwNC0wLjAyOC0xLjk4Mi0wLjM1OS0zLjY1MS0zLjI3MWMtMS41MTgtMi42NDYtNC42NjktNS4yMTMtNi40Ni01Ljc5NyUyMCUyMCUyMGMtMS43ODktMC41ODMtMy4xODktMC4zMTItNC4wODQtMC40MjdjLTAuODk1LTAuMTE4LTMuMjMtMC43NC01LjcxOSUyQzAuNzAxYy0yLjQ5JTJDMS40MzgtNC4wMTQlMkM0LjE1OS00LjE0NiUyQzQuMTYyJTIwJTIwJTIwYy0wLjEzMiUyQzAuMDAzLTEuNjU0LTIuNzI0LTQuMTQ0LTQuMTYyYy0yLjQ5LTEuNDQtNC44MjUtMC44MTgtNS43MTktMC43MDFjLTAuODk1JTJDMC4xMTctMi4yOTUtMC4xNTYtNC4wODUlMkMwLjQyNyUyMCUyMCUyMGMtMS43OSUyQzAuNTgzLTQuOTQxJTJDMy4xNTEtNi40NTglMkM1Ljc5OGMtMS42NzElMkMyLjkxMS0zLjY2JTJDMy4yMjQtMy42NTglMkMzLjI3MWMwLjAwMiUyQzAuMDQ5JTJDMS45OTIlMkMwLjM2MSUyQzMuNjYzJTJDMy4yNzMlMjAlMjAlMjBjMS41MTclMkMyLjY0NiUyQzQuNjY4JTJDNS4yMTQlMkM2LjQ1OCUyQzUuNzk4YzEuNzklMkMwLjU4NCUyQzMuMTklMkMwLjMxMiUyQzQuMDg1JTJDMC40MjdjMC44OTUlMkMwLjExNyUyQzMuMjI5JTJDMC43NCUyQzUuNzE5LTAuNyUyMCUyMCUyMEMyMy4zNTQlMkMzMi4zNjElMkMyNS4wMDclMkMyOS42MzglMkMyNS4wMDclMkMyOS42MzglMjIlMjBjbGFzcyUzRCUyMlJNTlFBbVZpXzIlMjIlMkYlM0UlMEElM0NwYXRoJTIweG1sbnMlM0QlMjJodHRwJTNBJTJGJTJGd3d3LnczLm9yZyUyRjIwMDAlMkZzdmclMjIlMjBmaWxsJTNEJTIybm9uZSUyMiUyMHN0cm9rZSUzRCUyMiUyM2ZmZmZmZiUyMiUyMHN0cm9rZS13aWR0aCUzRCUyMjEuNzUlMjIlMjBzdHJva2UtbGluZWNhcCUzRCUyMnJvdW5kJTIyJTIwc3Ryb2tlLW1pdGVybGltaXQlM0QlMjIxMCUyMiUyMGQlM0QlMjJNMjguMjgxJTJDMjguMjc1JTIwJTIwJTIwYzAlMkMwJTJDMy4wODklMkMwLjc2MiUyQzUuODY2JTJDMC4wMjFjMi43OC0wLjc0NCUyQzMuOTktMi44MzQlMkM0LjU0LTMuNTVjMC41NS0wLjcxNCUyQzEuNzM0LTEuNTEyJTJDMi41ODctMy4xOSUyMCUyMCUyMGMwLjg1My0xLjY3OSUyQzEuMjY0LTUuNzIyJTJDMC40NjctOC42NjZjLTAuODc3LTMuMjQlMkMwLjMxMS00Ljg1MyUyQzAuMjcyLTQuOWMtMC4wMzgtMC4wNDctMS42NTUlMkMxLjE0Ni00Ljg5NiUyQzAuMjY4JTIwJTIwJTIwYy0yLjk0Mi0wLjc5OC02Ljk4Ny0wLjM4NS04LjY2NSUyQzAuNDY5Yy0xLjY3OCUyQzAuODUzLTIuNDc3JTJDMi4wMzUtMy4xOTElMkMyLjU4NWMtMC43MTYlMkMwLjU0OS0yLjgwNiUyQzEuNzYxLTMuNTQ5JTJDNC41MzklMjAlMjAlMjBjLTAuNzQzJTJDMi43NzklMkMwLjEwNCUyQzUuNzc5JTJDMC4wMTMlMkM1Ljg3NGMtMC4wOTElMkMwLjA5NS0zLjA5NS0wLjc1Ni01Ljg3NC0wLjAxM2MtMi43NzglMkMwLjc0Mi0zLjk4OSUyQzIuODMzLTQuNTM5JTJDMy41NSUyMCUyMCUyMGMtMC41NSUyQzAuNzEzLTEuNzMzJTJDMS41MTMtMi41ODYlMkMzLjE5Yy0wLjg1MyUyQzEuNjc3LTEuMjY2JTJDNS43MjItMC40NjglMkM4LjY2NWMwLjg3OCUyQzMuMjQtMC4zOTElMkM0Ljc3OC0wLjI3MiUyQzQuODk5JTIwJTIwJTIwYzAuMTE5JTJDMC4xMjMlMkMxLjY2NC0xLjE1MyUyQzQuOTA0LTAuMjc1YzIuOTQzJTJDMC43OTglMkM2Ljk4OCUyQzAuMzg2JTJDOC42NjYtMC40NjhjMS42NzgtMC44NTIlMkMyLjQ3Ni0yLjAzNiUyQzMuMTkxLTIuNTg2JTIwJTIwJTIwYzAuNzE1LTAuNTUxJTJDMi44MDUtMS43NjElMkMzLjU1LTQuNTM5QzI5LjAzOCUyQzMxLjM3JTJDMjguMjgxJTJDMjguMjc1JTJDMjguMjgxJTJDMjguMjc1JTIyJTIwY2xhc3MlM0QlMjJSTU5RQW1WaV8zJTIyJTJGJTNF" title_color="#ffffff"][/mkdf_elements_holder_item][/mkdf_elements_holder]
SINGAPORE - DUBAI - LONDON - MADRID - MARRAKECH - PARIS - GENEVA - MILAN
[mkdf_elements_holder holder_full_height="no" number_of_columns="one-column" switch_to_one_column="" alignment_one_column=""][mkdf_elements_holder_item horizontal_alignment="center" item_padding="0px 21%" item_padding_1280_1600="0px 18%" item_padding_1024_1280="0px 18%" item_padding_768_1024="0px 5%" item_padding_680_768="0px" item_padding_680="0px"][mkdf_section_title type="standard" position="center" icon_type="svg" separator="yes" title_tag="" disable_break_words="no" text_tag="h4″ text_font_weight="" title="HALAL PHARMA LUXURY MOROCCAN ORGANIC ARGAN PREMIUM COSMETICS" svg="JTNDcGF0aCUyMHhtbG5zJTNEJTIyaHR0cCUzQSUyRiUyRnd3dy53My5vcmclMkYyMDAwJTJGc3ZnJTIyJTIwZmlsbCUzRCUyMm5vbmUlMjIlMjBzdHJva2UlM0QlMjIlMjNmZmZmZmYlMjIlMjBzdHJva2Utd2lkdGglM0QlMjIxLjc1JTIyJTIwc3Ryb2tlLWxpbmVjYXAlM0QlMjJyb3VuZCUyMiUyMHN0cm9rZS1taXRlcmxpbWl0JTNEJTIyMTAlMjIlMjBkJTNEJTIyTTIwLjM2NSUyQzI1LjAwOCUyMCUyMCUyMGMwJTJDMC0yLjcyMyUyQzEuNjQ1LTQuMTYzJTJDNC4xMzNjLTEuNDM5JTJDMi40OS0wLjgxNyUyQzQuODI0LTAuNyUyQzUuNzE5YzAuMTE2JTJDMC44OTYtMC4xNTYlMkMyLjI5NiUyQzAuNDI4JTJDNC4wODZzMy4xNTElMkM0Ljk0MSUyQzUuNzk3JTJDNi40NTglMjAlMjAlMjBjMi45MTIlMkMxLjY3MSUyQzMuMjQyJTJDMy42NjElMkMzLjI3MiUyQzMuNjU3YzAuMDMtMC4wMDIlMkMwLjM2LTEuOTglMkMzLjI3My0zLjY1MWMyLjY0Ni0xLjUxNyUyQzUuMjEyLTQuNjclMkM1Ljc5Ny02LjQ1OCUyMCUyMCUyMGMwLjU4Mi0xLjc5JTJDMC4zMS0zLjE5JTJDMC40MjctNC4wODZjMC4xMTUtMC44OTUlMkMwLjczOS0zLjIyOS0wLjcwMS01LjcxOWMtMS40MzgtMi40OS00LjE1OS00LjAxMy00LjE2My00LjE0NSUyMCUyMCUyMHMyLjcyNS0xLjY1MyUyQzQuMTYzLTQuMTQzYzEuNDQtMi40OTElMkMwLjgxNi00LjgyNSUyQzAuNzAxLTUuNzJjLTAuMTE3LTAuODk1JTJDMC4xNTUtMi4yOTYtMC40MjctNC4wODQlMjAlMjAlMjBjLTAuNTg1LTEuNzkxLTMuMTUxLTQuOTQyLTUuNzk3LTYuNDU4Yy0yLjkxMy0xLjY3LTMuMjI2LTMuNjYtMy4yNzMtMy42NThjLTAuMDQ5JTJDMC4wMDItMC4zNiUyQzEuOTkyLTMuMjcyJTJDMy42NjIlMjAlMjAlMjBjLTIuNjQ2JTJDMS41MTgtNS4yMTMlMkM0LjY2OS01Ljc5NyUyQzYuNDU4Yy0wLjU4MyUyQzEuNzkxLTAuMzEyJTJDMy4xOS0wLjQyOCUyQzQuMDg1Yy0wLjExNyUyQzAuODk1LTAuNzM5JTJDMy4yMjklMkMwLjclMkM1LjcxOSUyMCUyMCUyMEMxNy42NDIlMkMyMy4zNTUlMkMyMC4zNjUlMkMyNS4wMDglMkMyMC4zNjUlMkMyNS4wMDglMjIlMjBjbGFzcyUzRCUyMlJNTlFBbVZpXzAlMjIlMkYlM0UlMEElM0NwYXRoJTIweG1sbnMlM0QlMjJodHRwJTNBJTJGJTJGd3d3LnczLm9yZyUyRjIwMDAlMkZzdmclMjIlMjBmaWxsJTNEJTIybm9uZSUyMiUyMHN0cm9rZSUzRCUyMiUyM2ZmZmZmZiUyMiUyMHN0cm9rZS13aWR0aCUzRCUyMjEuNzUlMjIlMjBzdHJva2UtbGluZWNhcCUzRCUyMnJvdW5kJTIyJTIwc3Ryb2tlLW1pdGVybGltaXQlM0QlMjIxMCUyMiUyMGQlM0QlMjJNMjEuNzI4JTJDMjguMjgyJTIwJTIwJTIwYzAlMkMwLTAuNzYzJTJDMy4wOS0wLjAyMSUyQzUuODY2YzAuNzQzJTJDMi43OCUyQzIuODMzJTJDMy45ODklMkMzLjU0OSUyQzQuNTM5YzAuNzE1JTJDMC41NTIlMkMxLjUxMyUyQzEuNzM0JTJDMy4xOSUyQzIuNTg4JTIwJTIwJTIwYzEuNjgxJTJDMC44NTQlMkM1LjcyMyUyQzEuMjY0JTJDOC42NjclMkMwLjQ2OGMzLjIzOS0wLjg3OCUyQzQuODE2JTJDMC4zNTYlMkM0Ljg5OCUyQzAuMjcxYzAuMDgyLTAuMDg0LTEuMTQ2LTEuNjU1LTAuMjY5LTQuODk2JTIwJTIwJTIwYzAuNzk5LTIuOTQzJTJDMC4zODYtNi45ODgtMC40NjctOC42NjdjLTAuODUzLTEuNjc4LTIuMDM1LTIuNDc1LTIuNTg3LTMuMTljLTAuNTUtMC43MTYtMS43Ni0yLjgwNy00LjUzOC0zLjU0OSUyMCUyMCUyMGMtMi43NzktMC43NDMtNS43NzklMkMwLjEwNC01Ljg3NCUyQzAuMDEyYy0wLjA5OC0wLjA5JTJDMC43NTUtMy4wOTQlMkMwLjAxNC01Ljg3M2MtMC43NDMtMi43NzgtMi44MzQtMy45ODktMy41NS00LjUzOSUyMCUyMCUyMGMtMC43MTUtMC41NS0xLjUxMy0xLjczMy0zLjE5LTIuNTg1Yy0xLjY3OC0wLjg1NC01LjcyMy0xLjI2Ny04LjY2Ny0wLjQ2OWMtMy4yNCUyQzAuODc4LTQuODY3LTAuMzA4LTQuODk5LTAuMjcyJTIwJTIwJTIwQzcuOTM2JTJDOC4wNDElMkM5LjEzOSUyQzkuNjUlMkM4LjI2MSUyQzEyLjg5MWMtMC43OTglMkMyLjk0My0wLjM4NSUyQzYuOTg3JTJDMC40NjglMkM4LjY2NmMwLjg1MyUyQzEuNjc3JTJDMi4wMzUlMkMyLjQ3NSUyQzIuNTg2JTJDMy4xOSUyMCUyMCUyMGMwLjU1JTJDMC43MTYlMkMxLjc2JTJDMi44MDclMkM0LjUzOSUyQzMuNTQ5QzE4LjYzMyUyQzI5LjAzOSUyQzIxLjcyOCUyQzI4LjI4MiUyQzIxLjcyOCUyQzI4LjI4MiUyMiUyMGNsYXNzJTNEJTIyUk1OUUFtVmlfMSUyMiUyRiUzRSUwQSUzQ3BhdGglMjB4bWxucyUzRCUyMmh0dHAlM0ElMkYlMkZ3d3cudzMub3JnJTJGMjAwMCUyRnN2ZyUyMiUyMGZpbGwlM0QlMjJub25lJTIyJTIwc3Ryb2tlJTNEJTIyJTIzZmZmZmZmJTIyJTIwc3Ryb2tlLXdpZHRoJTNEJTIyMS43NSUyMiUyMHN0cm9rZS1saW5lY2FwJTNEJTIycm91bmQlMjIlMjBzdHJva2UtbWl0ZXJsaW1pdCUzRCUyMjEwJTIyJTIwZCUzRCUyMk0yNS4wMDclMkMyOS42MzglMjAlMjAlMjBjMCUyQzAlMkMxLjY0NCUyQzIuNzI0JTJDNC4xMzQlMkM0LjE2MmMyLjQ5JTJDMS40NCUyQzQuODI0JTJDMC44MTclMkM1LjcxOSUyQzAuN3MyLjI5NSUyQzAuMTU3JTJDNC4wODQtMC40MjdjMS43OTEtMC41ODQlMkM0Ljk0Mi0zLjE1MSUyQzYuNDYtNS43OTglMjAlMjAlMjBjMS42NjktMi45MTIlMkMzLjY1OS0zLjI0MiUyQzMuNjU3LTMuMjczYy0wLjAwNC0wLjAyOC0xLjk4Mi0wLjM1OS0zLjY1MS0zLjI3MWMtMS41MTgtMi42NDYtNC42NjktNS4yMTMtNi40Ni01Ljc5NyUyMCUyMCUyMGMtMS43ODktMC41ODMtMy4xODktMC4zMTItNC4wODQtMC40MjdjLTAuODk1LTAuMTE4LTMuMjMtMC43NC01LjcxOSUyQzAuNzAxYy0yLjQ5JTJDMS40MzgtNC4wMTQlMkM0LjE1OS00LjE0NiUyQzQuMTYyJTIwJTIwJTIwYy0wLjEzMiUyQzAuMDAzLTEuNjU0LTIuNzI0LTQuMTQ0LTQuMTYyYy0yLjQ5LTEuNDQtNC44MjUtMC44MTgtNS43MTktMC43MDFjLTAuODk1JTJDMC4xMTctMi4yOTUtMC4xNTYtNC4wODUlMkMwLjQyNyUyMCUyMCUyMGMtMS43OSUyQzAuNTgzLTQuOTQxJTJDMy4xNTEtNi40NTglMkM1Ljc5OGMtMS42NzElMkMyLjkxMS0zLjY2JTJDMy4yMjQtMy42NTglMkMzLjI3MWMwLjAwMiUyQzAuMDQ5JTJDMS45OTIlMkMwLjM2MSUyQzMuNjYzJTJDMy4yNzMlMjAlMjAlMjBjMS41MTclMkMyLjY0NiUyQzQuNjY4JTJDNS4yMTQlMkM2LjQ1OCUyQzUuNzk4YzEuNzklMkMwLjU4NCUyQzMuMTklMkMwLjMxMiUyQzQuMDg1JTJDMC40MjdjMC44OTUlMkMwLjExNyUyQzMuMjI5JTJDMC43NCUyQzUuNzE5LTAuNyUyMCUyMCUyMEMyMy4zNTQlMkMzMi4zNjElMkMyNS4wMDclMkMyOS42MzglMkMyNS4wMDclMkMyOS42MzglMjIlMjBjbGFzcyUzRCUyMlJNTlFBbVZpXzIlMjIlMkYlM0UlMEElM0NwYXRoJTIweG1sbnMlM0QlMjJodHRwJTNBJTJGJTJGd3d3LnczLm9yZyUyRjIwMDAlMkZzdmclMjIlMjBmaWxsJTNEJTIybm9uZSUyMiUyMHN0cm9rZSUzRCUyMiUyM2ZmZmZmZiUyMiUyMHN0cm9rZS13aWR0aCUzRCUyMjEuNzUlMjIlMjBzdHJva2UtbGluZWNhcCUzRCUyMnJvdW5kJTIyJTIwc3Ryb2tlLW1pdGVybGltaXQlM0QlMjIxMCUyMiUyMGQlM0QlMjJNMjguMjgxJTJDMjguMjc1JTIwJTIwJTIwYzAlMkMwJTJDMy4wODklMkMwLjc2MiUyQzUuODY2JTJDMC4wMjFjMi43OC0wLjc0NCUyQzMuOTktMi44MzQlMkM0LjU0LTMuNTVjMC41NS0wLjcxNCUyQzEuNzM0LTEuNTEyJTJDMi41ODctMy4xOSUyMCUyMCUyMGMwLjg1My0xLjY3OSUyQzEuMjY0LTUuNzIyJTJDMC40NjctOC42NjZjLTAuODc3LTMuMjQlMkMwLjMxMS00Ljg1MyUyQzAuMjcyLTQuOWMtMC4wMzgtMC4wNDctMS42NTUlMkMxLjE0Ni00Ljg5NiUyQzAuMjY4JTIwJTIwJTIwYy0yLjk0Mi0wLjc5OC02Ljk4Ny0wLjM4NS04LjY2NSUyQzAuNDY5Yy0xLjY3OCUyQzAuODUzLTIuNDc3JTJDMi4wMzUtMy4xOTElMkMyLjU4NWMtMC43MTYlMkMwLjU0OS0yLjgwNiUyQzEuNzYxLTMuNTQ5JTJDNC41MzklMjAlMjAlMjBjLTAuNzQzJTJDMi43NzklMkMwLjEwNCUyQzUuNzc5JTJDMC4wMTMlMkM1Ljg3NGMtMC4wOTElMkMwLjA5NS0zLjA5NS0wLjc1Ni01Ljg3NC0wLjAxM2MtMi43NzglMkMwLjc0Mi0zLjk4OSUyQzIuODMzLTQuNTM5JTJDMy41NSUyMCUyMCUyMGMtMC41NSUyQzAuNzEzLTEuNzMzJTJDMS41MTMtMi41ODYlMkMzLjE5Yy0wLjg1MyUyQzEuNjc3LTEuMjY2JTJDNS43MjItMC40NjglMkM4LjY2NWMwLjg3OCUyQzMuMjQtMC4zOTElMkM0Ljc3OC0wLjI3MiUyQzQuODk5JTIwJTIwJTIwYzAuMTE5JTJDMC4xMjMlMkMxLjY2NC0xLjE1MyUyQzQuOTA0LTAuMjc1YzIuOTQzJTJDMC43OTglMkM2Ljk4OCUyQzAuMzg2JTJDOC42NjYtMC40NjhjMS42NzgtMC44NTIlMkMyLjQ3Ni0yLjAzNiUyQzMuMTkxLTIuNTg2JTIwJTIwJTIwYzAuNzE1LTAuNTUxJTJDMi44MDUtMS43NjElMkMzLjU1LTQuNTM5QzI5LjAzOCUyQzMxLjM3JTJDMjguMjgxJTJDMjguMjc1JTJDMjguMjgxJTJDMjguMjc1JTIyJTIwY2xhc3MlM0QlMjJSTU5RQW1WaV8zJTIyJTJGJTNF" title_color="#ffffff" text="ARRIVAL JANUARY 2023″ text_color="#ffffff"][/mkdf_elements_holder_item][/mkdf_elements_holder]
HALAL PHARMA LUXURY MOROCCAN ORGANIC ARGAN PREMIUM COSMETICS
ARRIVAL JANUARY 2024
[mkdf_icon_with_text type="icon-top" icon_pack="font_awesome" fa_icon="" title_tag="" custom_icon="38″ title="MOROCCAN LUXURY PREMIUM ARGAN HAIR CARE" text="Arrival January 2023″]
[mkdf_icon_with_text type="icon-top" icon_pack="font_awesome" fa_icon="" title_tag="" custom_icon="36″ title="MOROCCAN LUXURY PREMIUM ARGAN BODY CARE" text="Arrival January 2023″]
[mkdf_icon_with_text type="icon-top" icon_pack="font_awesome" fa_icon="" title_tag="" custom_icon="19″ title="MOROCCAN LUXURY PREMIUM ARGAN SKIN CARE" text="Arrival January 2023″]